Plan your next trip to the movies, to see a game etc with the vocabulary from these flashcards.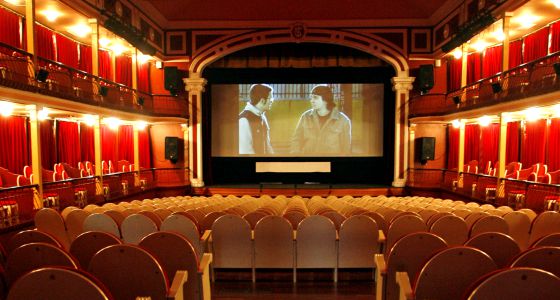 Are you going to the match

What time does the circus start?

¿A qué hora empieza el circo?

Do you have tickets for tonight's concert?

¿Tienes entradas para el concierto de esta noche?

Do you want to go to the movies?

They're showing a detective / police movie.

Ponen una película policíaca.

Es una película de guerra.

Es una película de acción.

Es una (película de) animación.

Es una película de terror.

It's a science fiction movie.

Es una película de ciencia ficción.

In front of the Post Office.

Two tickets for The Butler, please.

Dos entradas para 'The Butler', por favor.

For the 8 o'clock session.

Para la sesión de las ocho.

Is there a student discount?

¿Hay descuento para estudiantes?

Do you have your student ID.?

¿Tiene (su) carné de estudiante?

There's no discounts on Sundays.

No hay descuentos los domingos.