Destinos Episodio 2
El Secreto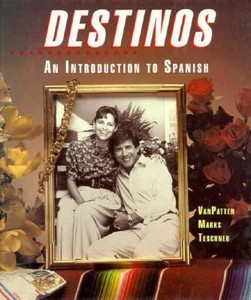 Click on the links below to use our flashcard sets to familiarize yourself with the important vocabulary from episode 2.

Click here (or here) to watch 'Destinos – Episodio 2' – El Secreto
Practice makes Perfect!
Once you've watched episode 2 of 'Destinos' why not use the links below to see how much you've learnt?
How well do you know the family?  Click here to match pictures of the family with their names.
See how well you know the present tense of the verb 'ser' with this exercise.
Are you familiar with the Spanish possessive adjectives 'mi, mis, tu, tus, su, sus' etc?  Then why not do this quiz to test your knowledge.
Often the hardest thing for beginners when learning Spanish is to understand the spoken word.  Click here to listen in to a dialogue and see if you can fill the gaps with what you hear.
Finally, complete this test to practice everything that you've learnt from episode 2.
Work through the following 2 pages as you watch the video again 🙂
NB:  If the pages don't appear below you should at least have a link to download them or you could try another browser.